Pixel LED Strip 5V
Delivery term:The date of payment from buyers deliver within days
Price:

Negotiable

minimum:

Total supply:

Delivery term:

The date of payment from buyers deliver within days

seat:

Guangdong

Validity to:

Long-term effective

Last update:

2019-06-16 08:59

Browse the number:

290
Send an inquiries
Company Profile
Shenzhen Suntech Company Limited

By certification [File Integrity]
Contact:

tshic(Mr.)

Email:

Telephone:

Phone:

Area:

Guangdong

Address:

6th floor, D Building, Shuitian Dingfeng Techpark, Shiyan Town, Baoan, Shenzhen, China.
Product details
Product introduction:
APA107 pixel LED using the CMOS process to provide three-color RGB LED output driver to adjust the output with 256 gray scale and 32 brightness adjustment, APA107 has double output ways, one is clock ,another is data, the clock and data is synchronized,
We focus on pixel strip lighting with CE RoHS certificates, hope to be your partner.
Product parameters:

Model

IC Qty per meter

Color

LED Qty


per meter

Power Consumption

Voltage

PCB Size

W/M

V/DC

mm

ST-APA107RGB-60-5V

60

Addressable RGB

60

≤18W

5v

Double Copper PCB 5000*10mm
Product details
1. APA107 is packaged in China, different from APA102 which is from Taiwan. Same function which could be controlled by SPI interface with high frequency around 9 kHz PMW,
2. The chipset is integrated into an SMD5050 LED like the WS2812 but uses a 2-wire interface instead and supports up to 30Mbps
Feature
CMOS process, low voltage ,low consumption
Synchronization of two-lane
Choose positive output or negative RGB three-color LED output
8 bit(256 level) color set ,5bit(32 level) brightness adjustment
Build-20ma constant current output
With self-detection signal build in support for continuous oscillation PWM
output ,can be maintained static screen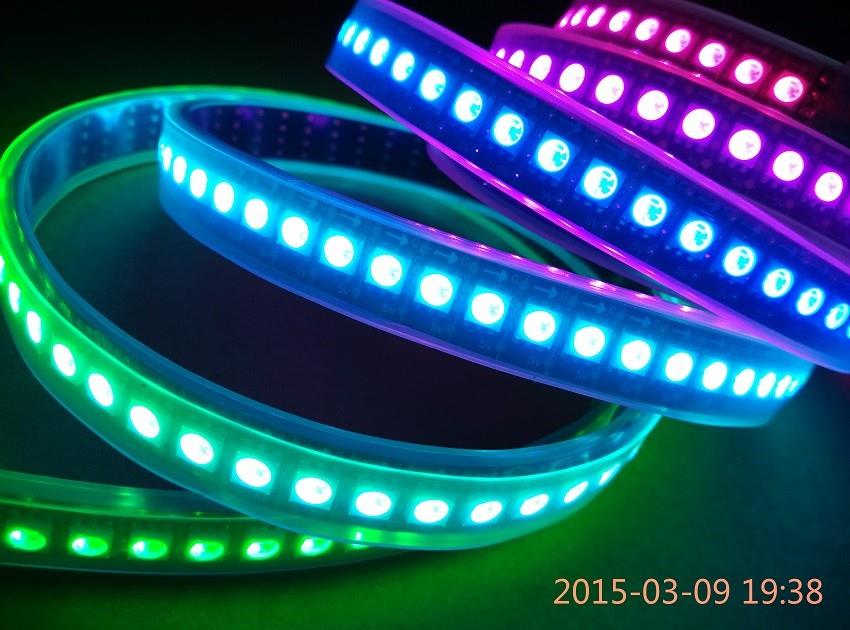 Product diagram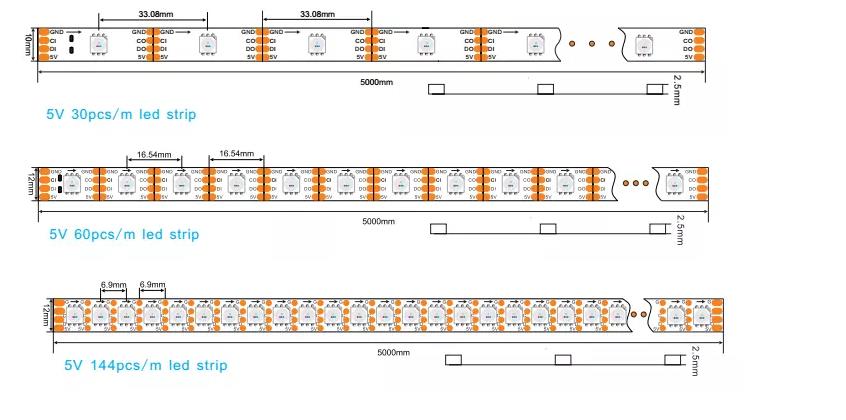 Product application
1. For building outlines, landscape illumination, amusement themes.
2. KTV decoration
3. Customized for speaker, toys , computer case
Programmable LED strip connection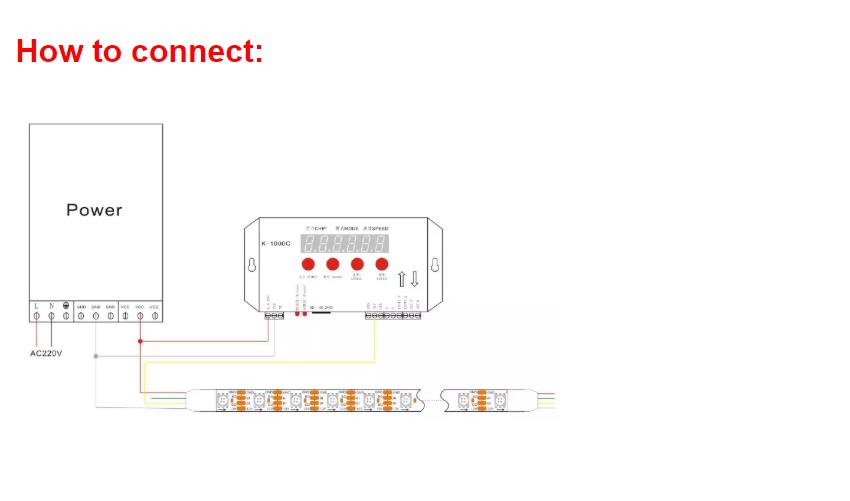 HK lighting exhibition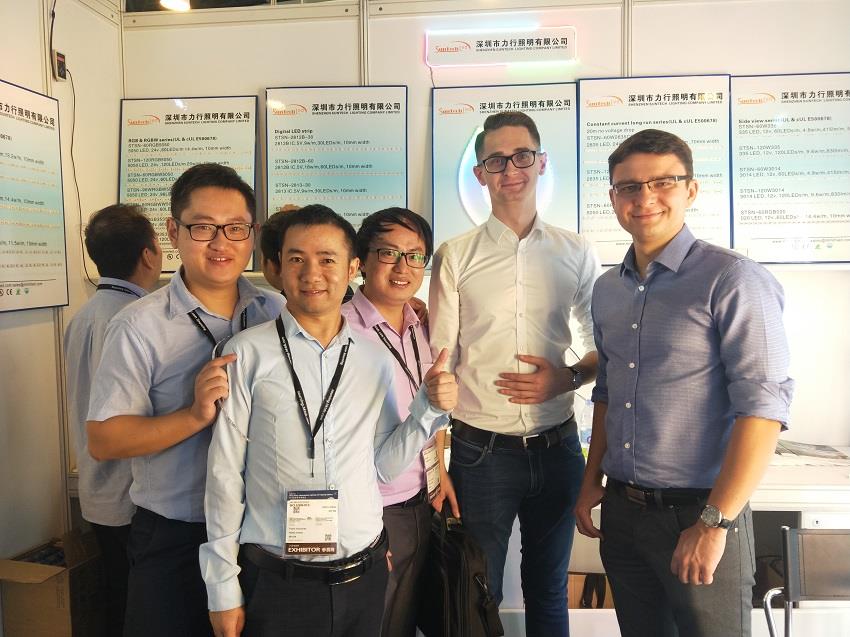 FAQ

1. What is lead time for pixel led strip 5v?

Sample needs 3-5 days, if less than 3000m normally a week for production. .

2. How can I make payment?

PayPal, western union and TT

3. How do you arrange shipping ?

Mostly by DHL, TNT, Fedex you can also pick up goods from us.

http://www.suntechleds.com/